About Us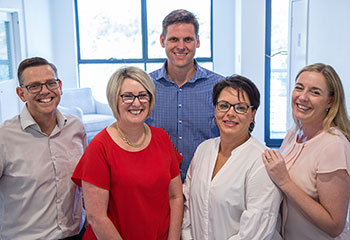 Our Family Centred Practice
Since 2002, family wellness has been the focus of our friendly Chiropractic care centre.
Winthrop Chiropractic is passionate about working with community members of every age – from newborns, babies and children, to mums, dad and grandparents. We have a reputation for excellence in our gentle adjustments as well as our ability to help with many childhood complaints.
How we are different
We take the time to do thorough testing so we have an objective picture of your health.
We establish a health baseline and develop a game plan that is customised to your unique needs.
We encourage you to take an active role in your recovery using exercise programs; good nutrition and healthy spinal habits.
Your wellbeing is our primary focus and we will always go the extra mile to help you reach your health goals. Call us on 9332 0122 to make an appointment.
Making a Difference Locally and Globally
At Winthrop Chiropractic we are committed to making a positive impact in our global community. We are involved with three groups that are dedicated to transforming the world.
In 2011, I moved to Indonesia with my family. My wife Janelle and I witnessed the horrible reality of women and children caught in sex slavery. We committed at that time, to being part of the answer, which is why we helped create DarkBali.com
Dr Luke (Chiropractor).
We're also proud to partner with Living Child and Cosmos Health Care. Started by Perth residents, these groups are making a significant difference in the health of families in the developing world.
Whether locally or overseas we want to help people experience true health. How can we help you?


Community Education
Dr Luke is happy to offer classes outside of the practice to schools, organisations and businesses. If you'd like to have him speak to your group about health and chiropractic care, contact us.
We accept health funds, Medicare and Department of Veterans' Affairs coverage. Schedule your appointment with us today!