Meet Dr Luke Tassell, Chiropractor
I Was A Chiropractic Kid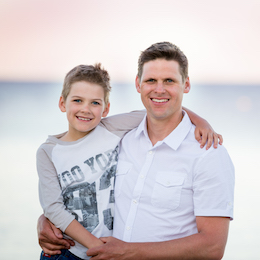 Hi! I'm Dr Luke Tassell. I was born and raised in Perth. When I was a little kid I had really bad asthma and my parents took me to a chiropractor. This sparked a passion in my dad and he became a chiropractor too. I followed in his footsteps because I saw the great difference chiropractic care can make in people's health.
Chiropractic for all ages
I have more than 15 years experience providing gentle and effective chiropractic care.
Dr Luke Tassell
And I am just as fascinated now, as on my first day, by how God has created our bodies and how gentle chiropractic care helps bubs and grannies alike.
I completed my 6 years of study in Human Biology and Chiropractic at universities in Perth and Sydney. Since graduating in 2000, I have worked in Perth, Sydney and Indonesia. Caring for people in Indonesia, who would otherwise never get to experience better health through chiropractic, is one of the highlights of my time overseas.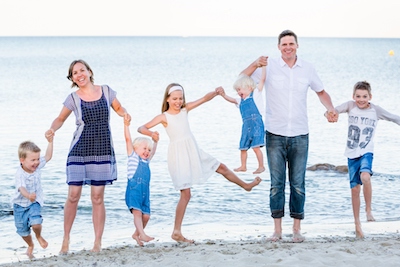 I'm A Chiropractic Dad
I have five children (Nya, Moses, Jesse and 4 year old twins- Abe and Isaiah) which keeps my wife, Janelle, and I both busy and humble.
From our sweet, creative daughter to noisy, confident boys and premature twins (one of whom had a heart condition), my own children have given me lots of life experiences to draw on in my work with the families in my care.
Tailor Made Care
I use a number of chiropractic techniques which I tailor to each person's spine- including Activator technique. And knowing the frustration that people experience when they suffer a painful relapse, I ensure that people receive appropriate rehab exercises and spinal education.
I look forward to getting to know you and your family and providing the kind of care that makes you feel great!
Call me at Winthrop Chiropractic Care to see how Chiropractic can help you.