Chiropractor Winthrop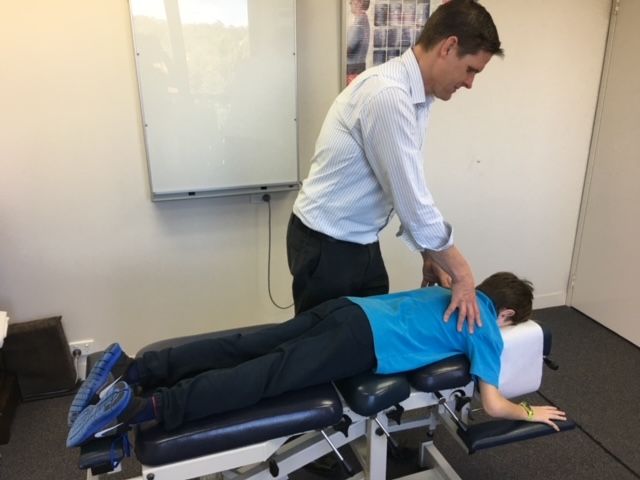 We all want better health for our loved ones, so it's no wonder that we take a considerable amount of time when searching for healthcare professionals that we can trust. Dr Luke and Dr Raymond have more than 20 years of experience in chiropractic care, so you know they will have your best health interests at heart! At Winthrop Chiropractic Care, we consider your entire well-being in identifying what is causing your health condition, designing a treatment plan that suits your unique situation. Our goal is to deliver quality chiropractic care for the whole family. Serving people across Melville, Leeming, Bullcreek, Winthrop and Murdoch, in our clinic, your well-being is our priority.
What is Chiropractic Care?
Chiropractic care is a non-invasive, non-pharmaceutical treatment for musculoskeletal pains. The first recorded chiropractic adjustment was made in 1895 by Daniel David Palmer. Since then, countless individuals have sought chiropractic treatment to relieve pain, and chiropractors are recognized to play a crucial role in spinal healthcare. In Australia alone, more than 300,000 people book an appointment every week with a chiropractor. As a non-invasive health solution, chiropractic care can alleviate pains affecting your bones, cartilage, ligaments, tendons, and connective tissues.
Who Provides Chiropractic Care?
In Australia, only a trained professional registered with the Chiropractic Board of Australia is allowed to provide chiropractic care. As with other healthcare professions, chiropractors are subject to extensive training, codes of ethics, standards, and guidelines. A chiropractor must have completed an accredited chiropractic program in a university and a supervised clinical internship – all of which take up to five years or more. To maintain registration and practice, chiropractors are mandated to undergo continuing education each year.
What Does a Chiropractor Treat?
The most common reason people visit a chiropractor is for back or neck pain. However, at Winthrop Chiropractic care, our chiropractors may also help with the following:
Headaches
Whiplash
Strains and sprains from daily activities
Posture correction
Sports injuries
Work-related injuries
Arthritis treatment
Sciatica treatment
Pregnancy-related back pain
Paediatric chiropractic care
Teenager-related health issues
Non-invasive solution to many types of health problems
Since the cause of back and neck pain can be varied, the symptoms that chiropractors can be presented with include burning sensations in muscles, swelling, stiffness, muscle twitches or contraction, bruising, fatigue, and difficulty moving affected areas. It is essential that every person who feels pain and sudden discomfort receives a thorough examination by a chiropractor. Early intervention is essential to prevent complications.Call Winthrop Chiropractic Care at (08) 9332 0122 to book an appointment.
How Do Chiropractors Treat Pain?
A popular misconception is that chiropractic care focuses solely on re-alignment of the spine through gentle adjustments. Chiropractors are trained to perform numerous chiropractic treatments, including:
Chiropractic adjustment
Mobilisation
Soft tissue therapy
Dry needling
Myofascial release
Additionally, chiropractors are able to recommend nutritional, dietary, lifestyle, and exercise advice to treat and rehabilitate health conditions related to bones, muscles, and joints. In our practice, a family chiropractor uses both manual and instrument-based methods. The exact combination of treatments that you undergo will depend on the cause of your pain and the game plan that is set out for you by your Chiropractor.
Activator Method

A chiropractic care treatment that uses a handheld, spring-loaded instrument to apply gentle pressure to a spinal joint.

Diversified Method

One of the most commonly practised techniques in chiropractic care which involves the use of short spurts of pressure to the restricted joints.

Gonstead Method

A chiropractic care technique that uses X-ray and motion palpation to examine the spine.
Feel free to ask our chiropractors any questions you may have about chiropractic care and the treatments available to you. Contact Winthrop Chiropractic Care at (08) 9332 0122 or book an appointment online.
How Do Chiropractors Know Where To Adjust?
Visiting a chiropractor in Perth for chiropractic adjustment doesn't start and end with a back massage. Depending on your situation, you may be advised to undergo assessments such as an orthopaedic exam, a neurological exam, an X-ray examination, or an MRI to obtain a thorough and objective image of your health. The results of these tests will help your chiropractor to identify the causes of your pain and discomfort, and to guide the treatments and game plan for your specific situation. The exact area that you get treated will depend entirely on the results of these assessments and the causes of your pain.
Benefits of Chiropractic Care
Over the years, numerous studies have documented the benefits of chiropractic care. When performed by a trained professional, chiropractic care can:
relieve neck and back pain
ease headache symptoms
improve posture
reduce scoliosis and osteoarthritis symptoms
All of the above can be achieved through targeted and consistent care by your local chiropractor.
Preparing For a Chiropractic Adjustment
As in any medical field, don't be shy to ask a lot of questions when showing up for an appointment with a chiropractor. At Winthrop Chiropractic Care, we will provide you with all the information you need, including if you ought to be referred to other healthcare professionals based on your injury or pain point. A chiropractic adjustment is not for everyone. People with severe osteoporosis, cancer in the spine, increased risk of stroke, and bone abnormality in the upper neck are not recommended for a chiropractic adjustment. If you are unsure if chiropractic care is right for you, just ask! As regulated healthcare professionals, chiropractors are obliged to only deliver treatments that are necessary for their patients wellbeing and healing. 
Why Choose a Winthrop Chiropractor?
With Dr Luke and Dr Raymond's 20 years of experience in the chiropractic field, we will be sure to assist you in easing your pain and discomfort – wherever it may be! At Winthrop Chiropractic Care, we are committed to providing quality chiropractic care for the whole family. Our team of passionate healthcare professionals are all trained in family chiropractic. Parents, grandparents, teenagers, and little ones are all welcome in our clinic. Because you and your family's well-being is important to us, we take the time to:
conduct thorough assessments of your health
establish a health baseline and develop a plan based on your unique needs
recommend good nutrition and healthy spinal habits
support you in taking an active role in your recovery through appropriate exercise programs
Here at Winthrop Chiropractic Care, we know the scope of discomfort that can arise from neck and back issues. If you're ready to beat your pain once and for all, book a complimentary consultation online or call us directly on (08) 9332 0122.